The Dental Admission Test, or DAT, is used to select candidates eligible to pursue a career in dentistry. A competitive exam like DAT requires dedication, perseverance, and rigorous preparation.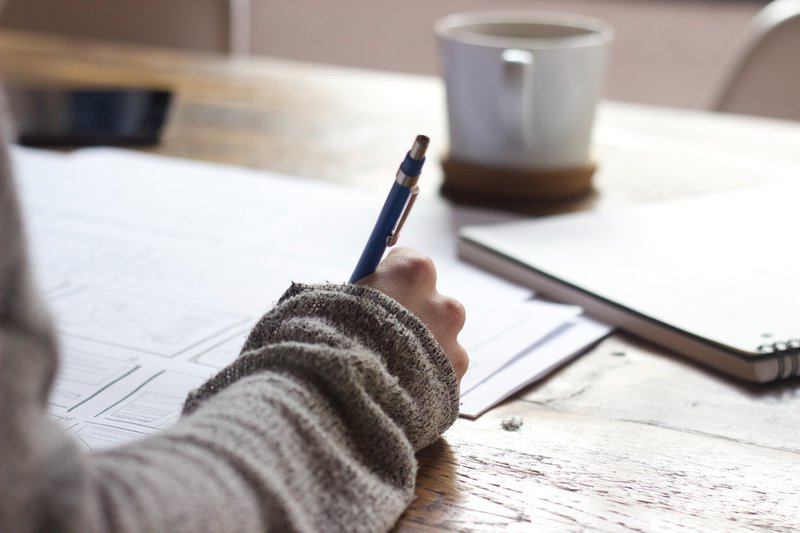 Many dental aspirants often question how hard DAT can get. To be fair, it is challenging and very competitive. However, you can ace the DAT with proper strategy and practice tools.
This article contains all the ins and outs of DAT and some DAT practice tests to sit for the DAT. Hence, without further ado, let's dive in.
Table Of Content
TLDR
Before you sit for the DAT, you have to know everything regarding DAT.
The materials you pick to study for the DAT play a crucial role.
A healthy mind and a healthy body give you the strength to perform well in DAT.
DENTPIN is the most crucial thing for each candidate.
Practice tests have a big role to play in your DAT journey's success.
DAT Segment Breakdown
So first things first. Let's break down the DAT exam for you. By that, I mean the subjects and the time frame of the exam.
The exam is divided into four sections, and the time frame is 4 hours 45 minutes. This time frame contains a tutorial and a recommended break of 15 minutes.

Since DAT is taken on the computer, you will find the time limit in the upper right corner of the screen. There will be a specific time frame for each section.
If an applicant has some remaining time for any section of the exam, they can review that section.
Dental Admission Test Timing and Questions, according to American Dental Association.
Tutorial (Optional) - 15 minutes
Survey of the natural sciences - 100 questions, 90 minutes
Perceptual ability test - 90 questions, 60 minutes
Optional break - 15 minutes
Reading Comprehension Test - 50 questions, 60 minutes
Quantitative Reasoning Test - 40 questions, 45 minutes
DAT Segment Description
The Survey of the Natural Sciences
Each applicant will face 100 questions from this section. The 100 questions will be divided into three subsections.
The subsections are:
Biology- 40
General Chemistry- 30
Organic Chemistry- 30
Since there will be individual marking for every subsection, students have to prepare themselves likewise.
The Perceptual Ability Test
This section is the most interesting section of the DAT. The area includes questions that cover several nonverbal visual acuity items.
The PAT section has six subsections, where one section examines applicants' two-dimensional visualization ability and the other five examine 3D perceptual ability.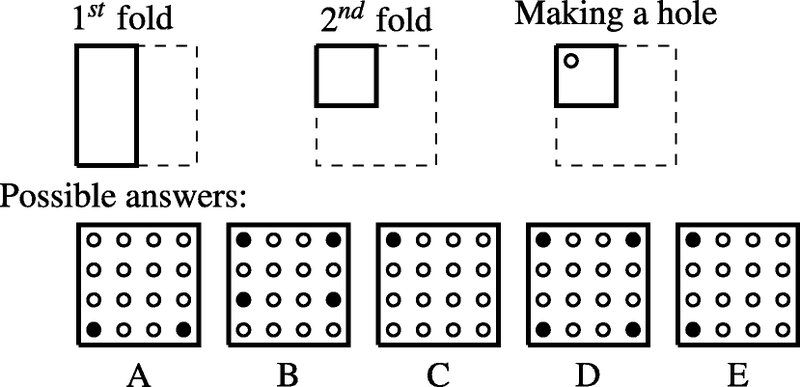 Every applicant must read and understand the instructions at the beginning of every section. Any measuring device such as pencils fingers is not allowed to use while giving the perceptual ability test.
The six subsections are:
Apertures (Keyhole)- 15
View Recognition (Top/Front/End)- 15
Angle Ranking- 15
Paper Folding- 15
Cube Counting- 15
Pattern Folding- 15
The Reading Comprehension Test
This section of the DAT includes 3 reading passages. There will be 16 to 17 questions in every section.
The passages given cover scientific topics and may include some topics covered in dental schools.
In exams, the students will face this part in a split-screen format for the convenience of students.
The corresponding questions of the passages will be in the upper half of the screen, while the passage will be in the lower half of the screen. The passage will be in a scrollable form.
The Quantitative Reasoning Test
This section of the DAT is designed to measure applicants' ability to deal with numbers. Students will get a calculator as a pop-up image for this section only.
Applicants who can manipulate numerical relationships and cleverly deal with quantitative materials will ace this part.
How To Sit For The DAT Exam?
Getting your DENTPIN is the most crucial thing to sit for the DAT exam. DENTPIN implies a Dental Person Identifier Number.
Every applicant will have their unique DENTPIN.
Now let's talk about DAT fees. The DAT fee is the standard fee to sit for the DAT exam, 475 USD.
There is an optional score report fee of 45 USD per candidate. This applies to only those candidates who have already applied for the DAT exam and wish to change something in their score reports.
Moreover, if an applicant wants to review their score after getting the results, they will be charged an extra 65 USD as the score audit fee. However, applicants' have to apply within 30 days of taking the exam.
Additionally, if a student wants to extend their eligibility, they will be charged an extra 125 USD as the extension fee. They will get an extension of 45 days. Applicants can apply only once for this extension per application.
DAT Eligibility Criteria
The best part of DAT is that there are no eligibility criteria to sit for the DAT. Applicants can be of any age and come from any educational background.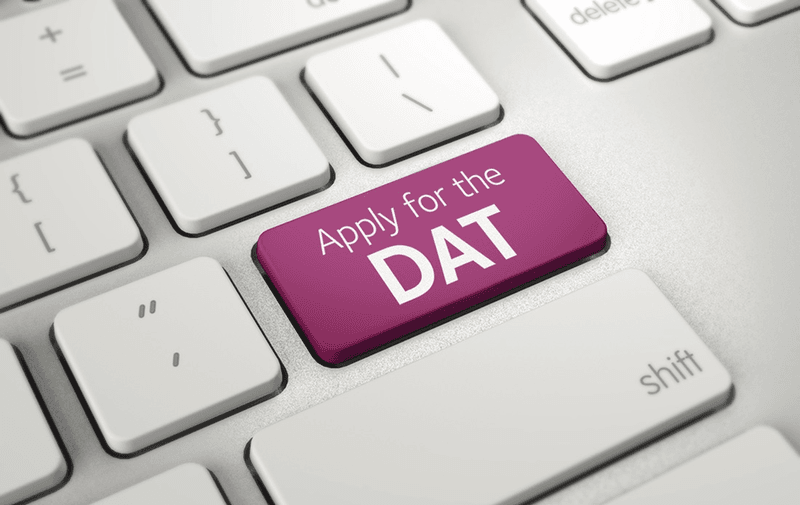 However, American Dental Association aka ADA recommends:
Students to complete one or more years in college before sitting for the DAT
Students should complete Biology, General Chemistry, and Organic Chemistry before sitting for the DAT.
Sit for the DAT before the admission period in Dental schools begins so that they don't need to wait for another admission period.
Moreover, an applicant can only sit three times for the DAT. If anyone exceeds the limit and still wants to sit for the exams, they will require special permission from the ADA.
How To Prepare Yourself For The DAT?
Here are a few tips to prepare yourself for the DAT-
Right materials
An efficient study journey begins with proper study materials. The success of your DAT Strategy mostly depends on the type of study materials you are picking.
Online or hardcovers, whatever format you wish to study, make sure the materials are insightful and enriched with information.
Many students find it overwhelming even to begin the DAT study journey. Why you may ask. Well, the reason is the availability of resources. So many materials are now at your hand (both online and offline) that you will confuse yourself and lose track.
For that, what I recommend is not to overwhelm yourself by purchasing all the materials you come across. Do your research on which material is more resourceful and insightful, and buy those only. A little time behind this research will save you from spending a significant amount of money on unnecessary resources and, most importantly, anxiety.
There is no question regarding the necessity for books for DAT preparation. However, don't forget that you have to sit for the exam online. Hence, I recommend you be accustomed to that format before you sit for the actual exam.
Among every online tool you will ever come across for your DAT journey, you are going to love DATPrep. With assistance from professionals, numerous resources, and practice tests, there is no way you will not ace the DAT!
Time management
Time management is an essential skill when it comes to DAT. If you suck at it, be sure that you will leave questions unanswered and risk your success.
Because DAT does not have any penalty marking, the more you answer, the better you can become a dentist.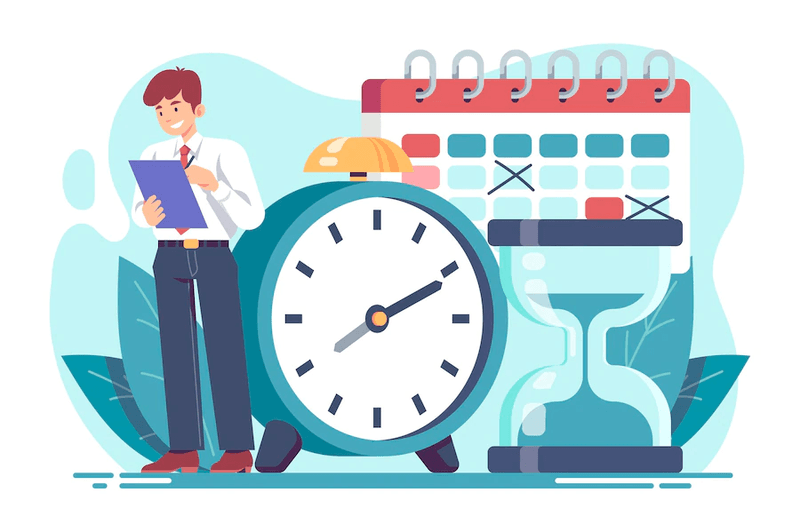 Therefore, you have to sharpen your time management skills during your DAT preparation journey. The only way to do that is to practice more and more. Not to mention, the practice sessions should have a time limit. In this way, you can focus on your speed.
However, don't mistake taking a timed practice test at the beginning of your preparation. Because, then, your focus should be on getting answers correct and being used to the question pattern. You can switch to taking the timed practice test when you are halfway through your DAT preparation journey.
Healthy Lifestyle
There is no exception to staying healthy during the whole journey. A healthy body ensures a healthy mind essential to ensure your success.
Drink more water, cut out fast foods from your diet, eat more vegetables, fruits, nuts, protein, and grains, and have a sleep cycle of 8-10 hours. This is how you will achieve a healthy body.
Note that being sick can ruin all of your efforts. Hence, don't mess up with your body.
Things To Know Before Sitting For The DAT
The DAT Score
Every right answer gives you one point, and there is no negative marking. The raw score is converted into a scale score ranging between 1-30. The dental schools you select will have access to your scale scores.
There will be 8 individual mark sheets. They will include-
Individual marks of 6 sections,
Academic average, this will consist of the marks of-

Biology
General Chemistry
Organic Chemistry, and
Quantitative Reasoning

Total science score
The total science score contains the marks of the section Survey of the Natural Resources.
To meet the eligibility criteria of most schools, candidates should score a minimum of 75% individually in each section.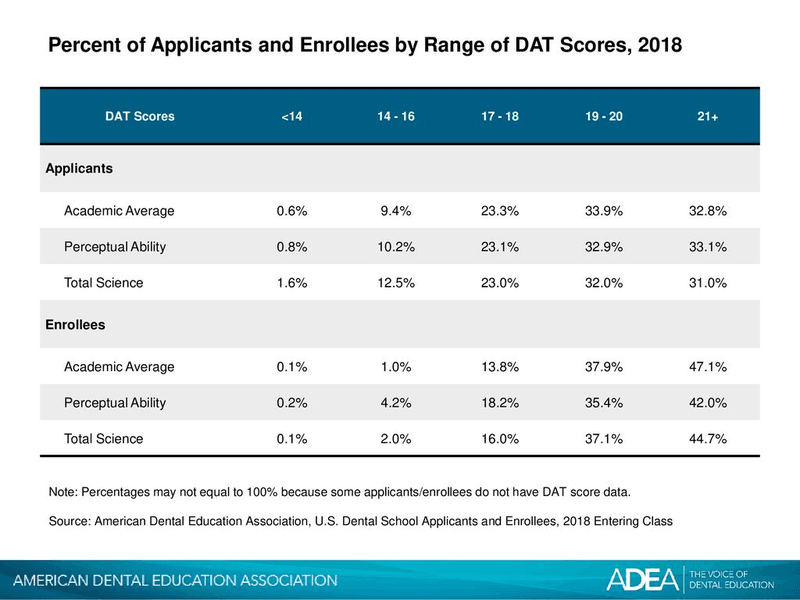 Every dental school has its requirements. For example, high-end dental schools choose students who have scored 98% individually in each section.
However, the marking system of the Canadian DAT is different. If you are sitting for Canadian DAT, do proper research on their marking system.
The DAT Results
Students get access to their preliminary results immediately after their test. However, that does not apply to dental schools.
The official results are published after 3-4 weeks of sitting on the exam.
Students have to select their preferred dental schools while filling in the application form to sit for the DAT. Once the results are published, they are directly sent to dental schools.
The 15-minute breaks
It is common for students to get exhausted while sitting for a lengthy exam like DAT. Hence, ADA provides a recommended break of 15 minutes to candidates.
This is a common practice among many students not to take a break. Many students who have successfully passed the exam strongly oppose this. Because the recommended intervals can give your mind rest, that will ensure more productivity in the upcoming sections.
The Day Before DAT
The day before the DAT is very crucial. You are just one day away from having the arsenal in your court. Hence, the day should be pre-planned.
Recheck everything
If you already know everything and have packed everything, recheck them.
Check the DAT website and ensure you have taken everything you need to take and left everything you are forbidden to take.
For packing, hygiene products are a must these days. You can take healthy snacks and orange juice as well.
Note that there is no harm in checking again and again and making sure you have packed things properly. But missing out on a petty detail can screw things up for you.
Say no to practice tests.
I understand the temptation to run one last practice test on the day before your DAT. But don't. You will mess things up for yourself.
Skimming through the flashcards and concepts will be enough. Trust me.
Relax, get enough sleep, and take a rest
Have faith in yourself and your preparation. Don't overthink. Just take a chill pill.
You can take a walk, have a healthy and good meal. Don't forget to keep your body hydrated.
To relax, you may watch TV, your favorite sitcom. Or maybe you can read short stories as well.
Get Ready For DAT With DATPrep!
As much as dental schools are academically challenging, they are competitive as well. As a result, if anyone wants to pursue dentistry, they should start taking preparation early.
Practice tests are a great way to become familiar with DAT. It will also help you understand your weak zones and work on them. This is very efficient to improvise your DAT preparation strategy.
While free resources are wonderful, they are limited and won't take you far. You cannot risk your success, can you?
The marks you get in your DAT will be crucial to getting elected to your dream DAT school. Hence, don't risk it.
DATPrep is an excellent tool with thousands of questions, video lessons, and professional help. What is more interesting is that you can measure your success rate by analyzing the metrics.
There is a DATPrep App as well to study on the go. So what are you waiting for? Subscribe now and make your dream come true.