The DAT or the Dental Admissions Test is a standardized admission test designed to evaluate an individual's potential to pursue a career in dentistry.
Did you know that almost 14,000 students sit for the DAT exam each year? And to make things worse, only 2 to 5 % of these applicants get accepted into the top universities, according to the American Dental Association. So, what does that tell you? First, it shows how you need a higher score than 90% of the applicants sitting for the DAT. And this calls for an ample amount of dedication and perseverance to pass the test. Sounds daunting? Because it is.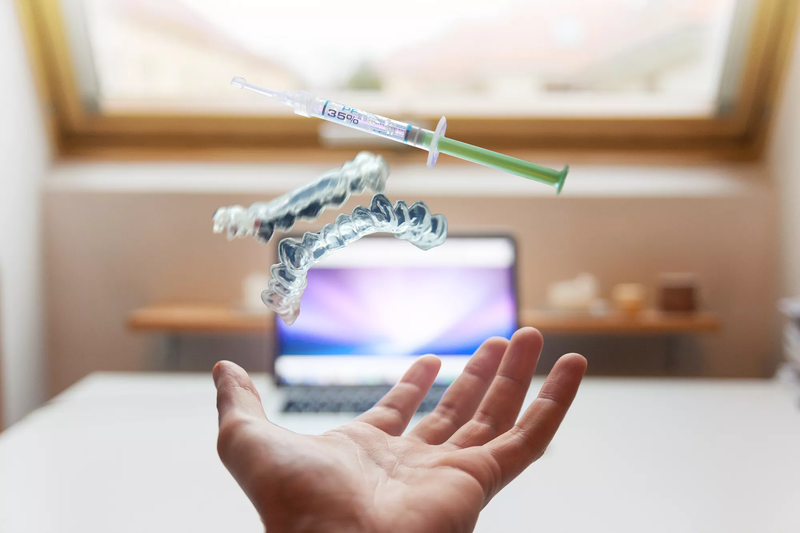 When it comes to DAT, there is no room for error. That is why you need to be able to retain each subject to its core. And this means biology as well. So even if you find biology difficult today, you need a score of 21 or higher in biology to place yourself in that top 10% of applicants. In other words, you ought to start preparing now to achieve the substantial knowledge base needed to ace biology.
So, if you are an aspiring dental student and you dread biology, no need to worry because, in this article, we will walk you through everything you need to do to prepare.
So, without any further ado, let us jump in to discuss the following aspects and learn how you can study to ace the DAT biology,
TLDR
The DAT is a standardized dental admission exam designed to evaluate a student's potential to become a dentist.
Biology is one of the core subjects needed for the DAT that requires a substantial amount of time and energy to ace.
With the ADA adding new materials in biology, it can quickly get daunting for students applying for the DAT for the first time. And this is where a detailed study plan comes in to help the students understand how to study and when.
From study materials to practice tests, all of these play a role in achieving a good DAT score.
What is the DAT?
As the name suggests, the DAT or the Dental Admissions Test is a comprehensive standardized evaluation test. It is a tailored approach toward determining whether or not a student is capable enough to pursue dentistry. In other words, it works as a tool to evaluate the depth to which a pre-dental student retains the substantial knowledge needed to become a dentist.
The DAT is a year-round test administered by the ADA and conducted at more than 500 Prometric sites all over the United States and Canada, so you can apply and sit for the exam at your convenience. It is a 4-hour-long extensive test consisting of four different sections, covering all aspects of the said field.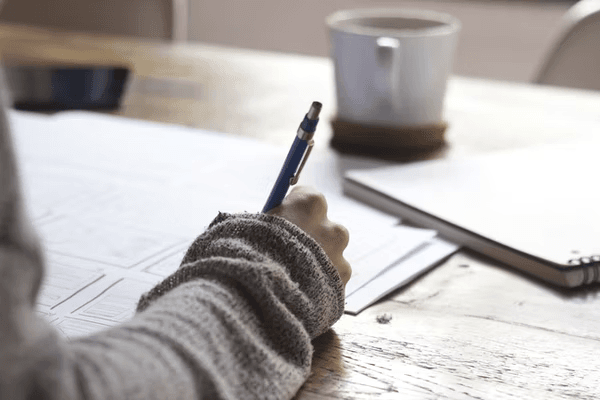 And the good thing about DAT is that you do not need to belong to a science background to be able to sit for the test. So, this gives you the flexibility of transitioning from your non-traditional background to the dental industry. However, this demands a minimum of 200 to 250 studying hours to achieve a good score.
And one can only sit thrice for the exam before needing to seek permission from the ADA. With the average score being 17-18, you ought to start covering all your core subjects as early as your Sophomore year to get a score higher than the average rate. So by the end of Junior year, you can have all your applications filled out and reviewed for enrollment.
How Difficult is it to Ace DAT Biology?
When it comes to DAT biology, students often find it more difficult than other core subjects, not just for the content but for the length of the content. There is so much to cover in such a short span that it can often feel overwhelming. And due to the lengthier syllabus, a single question can be based on more than one biology content listed by the ADA.
The aspects of biology that get tested on the DAT are,
Cell and Molecular Biology
Evolution, Ecology, and Behavior
Diversity of Life
Vertebrate Anatomy and Physiology
Developmental Biology
Genetics
Previously, the biology questions designed by the ADA consisted of a questionnaire concentrated around the molecular basis of life, so a basic understanding of the biological content would have gotten the student a good score in that section. However, with time the ADA has changed how they tailor their questions. Now, the students not only need substantial knowledge of the molecular basis of life but need to be able to connect different aspects of it with other core subjects like organic chemistry, biochemistry, and much more.
What is New in DAT Biology in 2022?
From 2022, the biology section of DAT will consist of an additional five different topics,
Diversity of Life, consisting of Viruses and Archaebacteria
Genetics which consists of Genomics, Epigenetics, and Gene Expression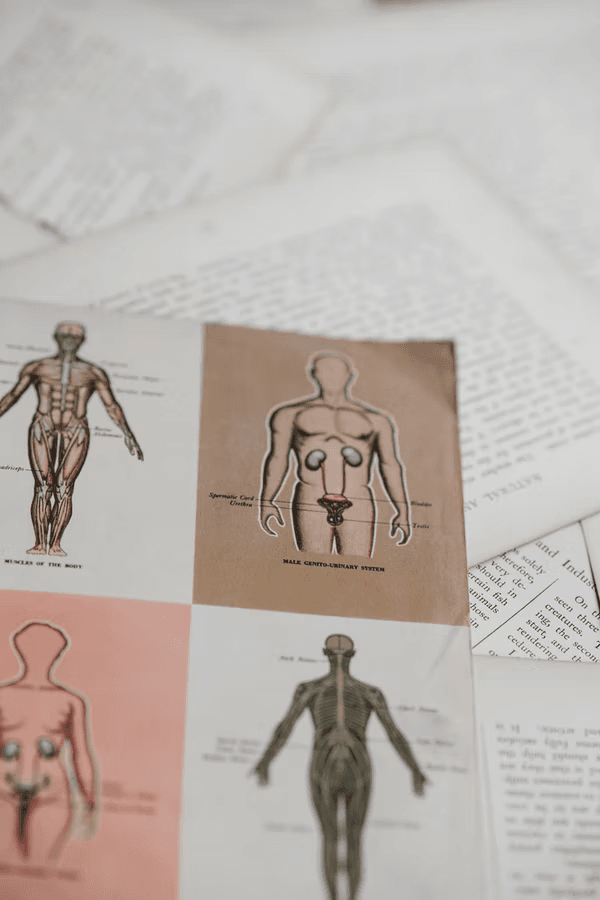 So, whether you are applying for the first time, these are the additional topics you will have to study. That said, do not fall under the impression that the ADA has removed the contents like cell and molecular biology and developmental biology from the DAT syllabus. Despite the misinformation circulating right now, the ADA has only re-distributed the topics to other DAT sections.
How to Study for DAT Biology: A Step by Step Guide
Here we will talk about what study method will generally place you on the DAT biology score. So, we have divided the guide into three different sections based on the data we have accumulated regarding the various test results and study methods followed by applicants in the past to provide you an overview of how you should plan out your study materials,
To Score 21 and Above
IIn order to get a score above the average benchmark of the DAT, start with your CliffsAP book, which is a test-prep book designed to help students score better in DAT biology. So, highlight and make notes of all the materials that are harder to retain in your memory. And try to take one chapter at a time because there are test problems related to each chapter at the end, which you need to solve one by one.
Next, try and go through all the newer aspects added to the DAT biology in 2022. You should start by allocating at least 2 hours each day to solve a minimum of 40 test questions. Remember that going over the test questions does not only include getting the answers correct but also getting familiarized with every terminology mentioned within each of the test questions.
Because even if you do not get the same question at the Prometric center, the question may be related to one of the topics mentioned within the options. So, take notes from online sites, watch videos from DAT prep sites, and even gain additional data from the books to understand what an organ or organism is supposed to do.
For instance, if the question goes, what is pili? Then search up all the terms related to pili, like how it acts as a receptor, facilitates DNA, etc. Once comfortable, you may want to start solving the DAT Destroyer. And if you feel overwhelmed by the test problems, go to DAT prep sites to get assistance planning out your study materials.
To Score 16
This guide is for those who do not have much time left to prepare for your DAT test and need a rather simplistic and shorter approach to passing the DAT. So, scoring the highest in your biology section is not one of your main concerns. Instead, you want a score good enough to pass the DAT.
So, start by making notes and going over aspects that you do not understand or do not know already. However, since this is a time-sensitive process, you do not want to waste time going over materials that you remember from school. So, skimming through those materials should be enough.
A small side note: If you are from a non-traditional background and did not take any relevant classes before this, try to draw out figures while creating notes to understand the subject matter.
However, remember to solve test-prep problems early on. Since you will not be able to go through the entire syllabus, you might as well get acquainted with the type of questions you will get presented with at the Prometric center. So, for instance, if you are weak at cell biology or anatomy of physiology, go through the CliffsAP book and solve the questions available there. Moreover, try to make notes of the relevant materials included within the question.
To Score an Average of 17 and Above
To obtain an average score on the DAT, start by reading the CliffsAP book from page to page, making notes of all the unknown or harder materials, and drawing figures if need be. With a target of 17 and above, you should be prepared to go through the DAT Destroyer, as you will find a compilation of extended test-prep questions there. However, do not start with the DAT Destroyer right away.
So, solve the problems from CliffsAP at the end of each chapter. And while you are solving the test problems, make notes of every material and get familiarized with them because you may need to interconnect different content to solve each question at the Prometric site. In this case, online sites, DAT test-prep platforms, Khan Academy, and much more come in handy.
Afterward, go over your notes; and the test solves materials to prepare yourself for the DAT Destroyer. At this point, the test materials should seem a lot less intimidating. And each time you find it challenging to understand the questions or the options, go over to your notes and try to figure out what the question is asking. If you are still confused at this point, turn over the page of the Destroyer and see the answer.
What are the Best Study Materials for DAT Biology?
Regarding the DAT, where your study materials come from matters a great deal since it determines the depth of your understanding of each of the topics. However, there are specific sites and platforms that you can rely on as a resource to get the best quality study materials,
Feralis Notes; are among the most resourceful and well-known in terms of well-crafted biology study notes, including images, excel sheets, and whatnot.
Khan Academy; is a free platform offering free youtube videos extensively covering the different biology materials.
Crash Course; is a platform mostly known for its free youtube videos covering aspects like anatomy and physiology.
Hippo Campus; is a platform that works as a compilation of all the best materials from the top resources in the market.
Sumanas; is an excellent platform for those of you from non-traditional backgrounds since they offer animated videos explaining the different processes.
Final Takeaways
The trick to nailing your biology section on the DAT is to practice. Since there is way too much content to cover in a time-sensitive period, you need to act smart and understand where you lack first and then go over and over the content to master those materials.
However, it is entirely understandable to feel overwhelmed and not know where to start. And this is where platforms like DATPrep come in to help you ace your DAT. So, whether you need test-prep questions or study notes, DATPrep has it all. So, why wait? Sign in today.