Many questions might have crossed your mind before applying for dental schools. But the one you mostly encounter is "How difficult is it to get into dental school?"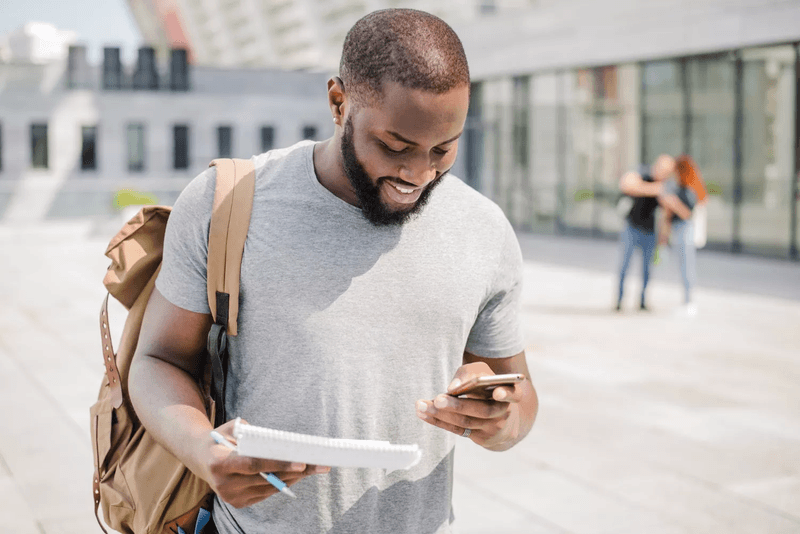 As a school graduate, you often think of going for options that might be easy. The truth is, no matter what field you choose to pursue, it is both easy and difficult at the same time. It is easy if you get the facts right along with knowing yourself. And it gets puzzling when you take advice from experts who don't know you.
In this article, we will break down some myths and shed light on some important aspects of getting into dental school to help you find the answers.
Low GPA Is Not A Hurdle: Breaking Down The Number Myth
Suppose, you are a good college student but not a great one. Your science GPA might be less than your overall GPA. Your DAT scores are okayish. In some cases you might have a gap year and no faculty member of your undergrad school can remember you to write a good recommendation letter. What would you do?
You may naturally think that there's no way for you to get into a dental school. But, hey! Let us tell you why you should apply even if your GPA screams "don't".
Admission Committees are looking for more than just numbers. It's a concept called holistic admissions which means all of the parts of the application are factors in admitting students and not just a couple of numbers.
Things like GPA and test scores are important but they are not the only important part of the application. Work experience, life experiences, research experiences, self-understanding, communication skills, and maturity, and on and on are all factors included in making decisions.
Many dental schools practice holistic admissions so what is it the dental schools want? Well, here's the takeaway. Dental schools have different missions and they look at applicants differently.
Although if you go on the internet and ask the experts online they will expertly advise you that grades and test scores are the only important thing making you qualified for dental schools.
Why this myth about numbers is are so pervasive and repeated so often?
The reason is numbers are easy to understand and really provide a linear way to explain everything. It's easy to see that a GPA of 3.5 is more than a GPA of 3.2 and a DAT score of 21 is bigger than 17.
But how to compare aspects like the passion for the profession, maturity, self-understanding, psychomotor skills between individuals without those numbers? Numbers make it easier to compare applicants and that's why people tend to focus on them.
Another myth you might've come across is that if you don't have a science GPA of 3.5 or above, you can't even apply to dental school. But what does the ADEA official guide say about it?
The ADEA official guide to dental school is a document published by American Dental Education Association. It contains statistical information about every dental school in the USA and Canada. Applicant pools, details about the entering classes, costs, prerequisites, and more.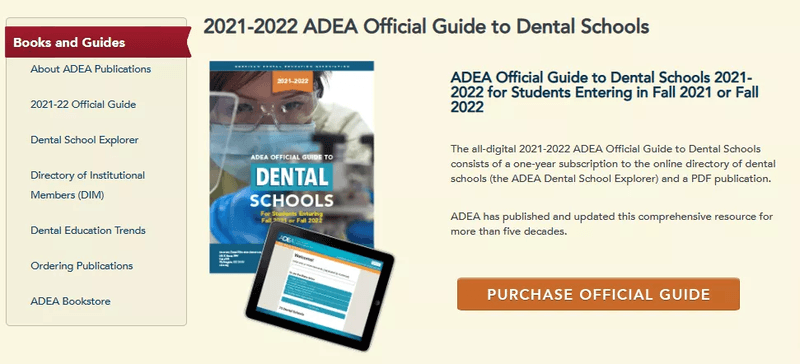 The unique thing about this guide compared to other guides available in the market is the information comes straight from the admission offices in the dental schools. So, it's the most up-to-date accurate information that an applicant can have.
We found a recent guide and took a look at the entering classes of 2019, which had average science GPAs of 3.48. Now the average science GPA means there were people enrolled in dental school with science GPAs less than 3.48.
Remember, there's a range across the mean. A good number of dental schools also reported having individuals with GPAs below 3.0 in the range of scores making up the average for their entering class.
The GPA thing is not borne out by evidence and is a complete myth. Instead of listening to experts on the internet, go get a copy of the ADEA official guide and do the comparison yourself.
Dental schools are looking for people with an educational foundation to be successful in dental school and the numbers are definitely part of the decision, they are not just the only thing. If you know who you are and where you are going don't let the number myth stop you from applying.
Acceptance Rates For Dental Schools
Let's start with the current and past admission rates for dentistry schools. Getting a sense of the larger picture will help you better grasp the key trends in dentistry, which are always changing.
Only 54.5 percent of dental school candidates were admitted and subsequently enrolled in a dental school in 2000, according to data from ADEA. In 2019, the most recent year for which data are available, the percentage was somewhat higher, although not significantly so, at 55.9%.
While these almost identical statistics appear to show that dental school acceptance rates have stayed constant over the previous 20 years, they don't convey the entire story about admissions changes and trends.
The major findings from analyzing over two decades of data indicate that acceptance rates for dentistry schools are fluctuating.
The year with the highest acceptance rate was 2002. (58 percent of applicants got in)
The year with the lowest acceptance rate was 2007. (33.6 percent of applicants got in)
Acceptance rates have varied dramatically over time. But, what is the reason behind this? Keep in mind that acceptance rates take into account both the overall number of seats available in dental schools around the country as well as the number of applications each year.
More students are applying to dental schools at present than there were 20 years ago. But there are also more seats available, owing to the establishment of many dental schools after 2007.
The Expenses Of Dental School
It's not cheap. And it isn't going to become any less expensive. The average dental student leaves school with almost $300,000 in debt. It may be considerably more if you reside in a pricey city like New York. It will be substantially greater if you opt to pursue a specialty.
If you're prepared to put yourself in that type of debt, you must genuinely like dentistry. Nobody wants to go to work every day to repay hundreds of thousands of dollars in debt for a job they don't like. It's a certain way to end up in trouble.
While applying to dentistry school is extremely competitive, you should do your research and carefully choose the schools to which you apply. Applying to 30+ dental schools on the spur of the moment isn't the greatest strategy, and it'll wind up costing you a lot of money without greatly increasing your chances of acceptance.
Instead, we propose using a systematic strategy that incorporates a combination of "reach," "target," and "safety" initiatives to increase your chances of acceptance while staying within your budget.
Make It Easy To Get Into Dental Schools With These Tips
Tip #1: Don't write a generic personal statement
A well-written personal statement is required regardless of your DAT score or GPA. If you submit a personal statement that is boring, badly written, or fails to answer the question of why you want to be a dentist, your chances of admission are instantly slashed.
You'll need to devote some time to write an interesting personal statement that expresses your enthusiasm for dentistry and leaves no mistake about your commitment. Make a compelling case for the admissions committee to want to see you in person for an interview.
Start early so you have plenty of time to edit and rewrite. We recommend finishing the first draft by the end of April of the application year so you may go through many rounds of editing before submitting it in June or July. Before you submit make sure to take feedback from at least three trusted readers.
Tip #2: Early submission is highly recommended
The majority of institutions operate on a rotating admissions system. The sooner your application reaches the admissions committee, the more likely you are to be chosen for an interview.
If a school has received a lot of strong applications before yours, it's likely that they've already filled up the majority of their interview spots. Allow as much time as possible for schools to see you. There are a few things you may do ahead of time to speed up the application process.
Tip #3: Pay attention to the instructions
A sloppy or improper application demonstrates sloppiness and a lack of ability to follow guidelines. All of these are traits you don't want to exhibit to dentistry schools. There are several subtleties in ADEA AADSAS, such as character restrictions, date entry details, and so on. Understand the expectations for each segment. These minor errors can add up over time and are readily preventable.
Tip #4: Don't make your application exclusive to one institution
Why waste time and money applying to several colleges if you only talk to one on your whole application? Applying to a larger number of institutions increases your chances of being admitted. Don't put your chances in jeopardy by giving specifics.
If a specific institution piques your curiosity, reach out to the admissions committee, volunteer, or participate in some other manner. It is not the time to discuss everything that makes you a good fit for their program in your application.
Tip #5: Take advantage of a wide range of opportunities!
Universities do not want students who lack leadership skills and the capacity to think on their feet. If you simply observe one dentist for a month, you won't necessarily learn these skills. If you participate in sports, are a member of a theater company, play a musical instrument, or have any other passion, let everyone know about it. These activities will give you transferrable talents and will help you to ace the personal statement part.
Final Word
People visit dentists frequently even if they don't see a primary care physician. As a result, dentists are often the first to notice anything that appears to be a problem. They learn not just about teeth and oral health, but also about physiology and overall health.
Getting into a dental school may be a difficult or easy experience for you. But, surviving here will be undoubtedly a difficult one for you if you do not know where your heart is.
If you get a high DAT score to boost your chances to get into a dental school, DATprep is here for you. Sign up on DATprep today and get prepared to crush the DAT Exam!