Your note-taking strategy can have a significant impact on your DAT preparation. Effective notes allow you to remember key points from a lesson, helps you to organize information, prioritize your attention on what you need to study, saves your time to review content, and keeps you confident till the last moment.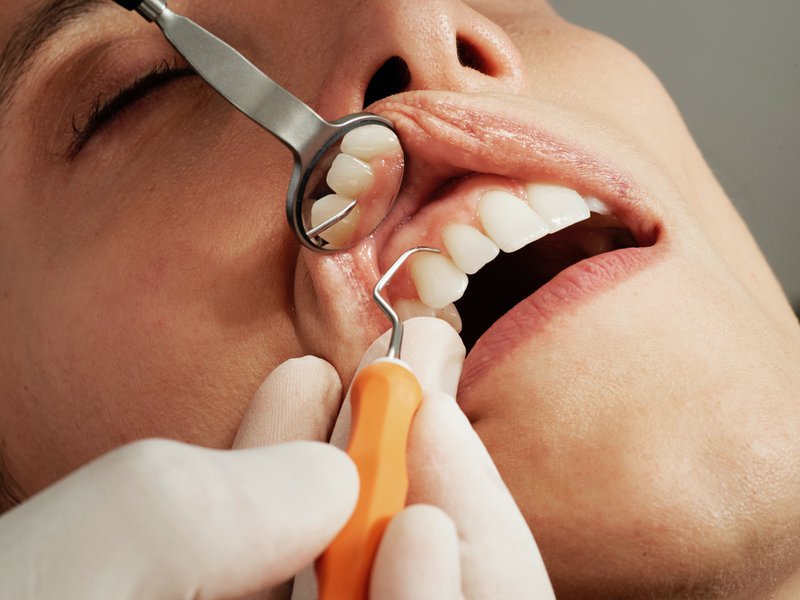 In this article, we have highlighted some effective note-taking strategies along with some tips and tricks to crack the DAT exam.
Table of Contents
Before We Start, What Is DAT?
DAT stands for Dental Admission Test for people interested to attend a dental education program. It is intended to help dental school programs evaluate program candidates' potential to get enrolled.
Prometric test centers in the United States, its territories (including Guam, Puerto Rico, and the Virgin Islands), and Canada administer it all year.
The exam is made up of multiple-choice questions that are given in English and created according to test requirements. The DAT is made up of four different tests: Survey of Natural Sciences, Perceptual Ability, Reading Comprehension, and Quantitative Reasoning.
Both the American customary system and the metric system (Imperial System) are followed in the DAT.
General Guidelines For DAT Note-taking
You may be already doing these, but here's a quick walkthrough of the general guidelines for everyone's convenience.
If you're using loose-leaf paper, never forget to date your notes and number the pages. This will help you to stay on track.
It is humanly impossible to write down each and every word. So, keep your notes brief and focus on keywords. Do write down the formulas and critical topics using your own technique. You may try to make unique words and sentences to remember the topic.
Give extra attention to numbered clues such as two aspects, three characteristics, four reasons, etc. It's a great way to summarize everything.
You can learn some common abbreviations to write quickly and may develop some of your own as well.
Highlight or underline the most important topics, relationships, or examples. Write clearly enough to make your notes readable. So that you don't end up wasting time rewriting your notes.
Maintain a well-organized set of notes. For each subject, keep a separate notepad. For various subjects, avoid using 3- or 5-subject notebooks. Alternatively, you may use a three-ring binder with dividers and loose-leaf paper.
Take notes of the topics you are taking notes on. At the beginning of each notepad, write down the name of the topics covered in that particular one. Right before the exam, this comes in handy.
Cracking the DAT With Efficient Note-taking
1. Take a detailed note of the DAT structure
Knowing what to expect before you start studying for the DAT will help you prepare for the many hours of preparation that any standardized exam requires. Take notes of the number of sections and questions that will come on the DAT.
Let's go through the DAT structure quickly,
A 90-minute assessment (MCQ) of natural sciences, with 40 questions in biology, 30 questions in general chemistry, and 30 questions in organic chemistry.
A 60-minute perceptual ability (PAT) assessment including six problem sets relevant to three-dimensional manipulation and spatial reasoning.
A 60-minute reading comprehension segment with questions based on three academic essays.
A 45-minute quantitative reasoning portion containing math problems based on algebra, fractions, roots, and trigonometry, similar to those on the SAT.
2. Go through the DAT program guide
The American Dental Association (ADA) has a comprehensive DAT program guide that includes links to sample questions and practice exams. Keep relevant information ready by reading, printing, and underlining it. The guide has a lot of useful material that will assist you in learning more about the DAT before you even register for the exam.
3. Follow the different methods of note-making
Cornell method
This method is very popular and is mostly used for recording short information. You can draw a vertical line one-third of the way from the left-hand side of the page.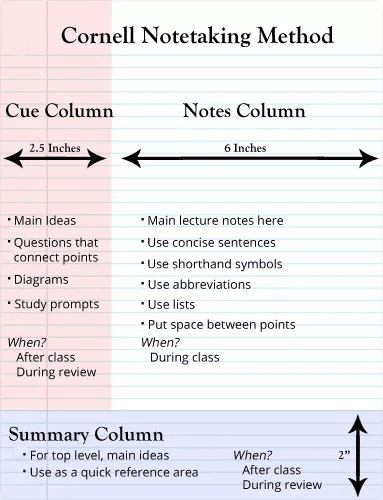 You can take the main notes in the area right to this line while going through a topic the first time. Later on, you can outline the topic and elaborate on them in the area left of the line.
Mind Maps
Mapping is a method of taking notes using a visual representation. Mapping enhances your focus, involves active participation, and sharpens your critical thinking abilities by connecting facts, concepts, and details.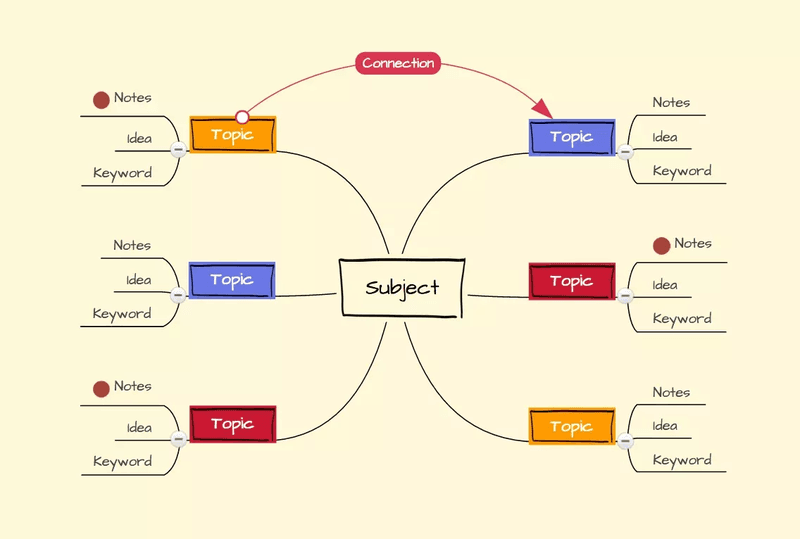 In your notebooks, instead of pages and pages of text, you'll find diagrams, maps, arrows, circles, colors, and other coding and classification methods. For recording lengthy topics, it is a brain-friendly concept.
Table format
When there is a lot of material to cover and numerous items to cover, such as names of organic compounds, names of derivatives, reactions, and so on, the table format is useful.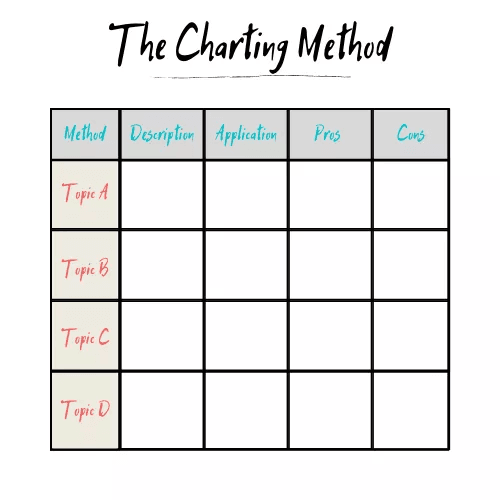 Flowchart
A flowchart is a diagram that is used to organize facts in a certain sequence. It helps to grasp the flow of information in a better way.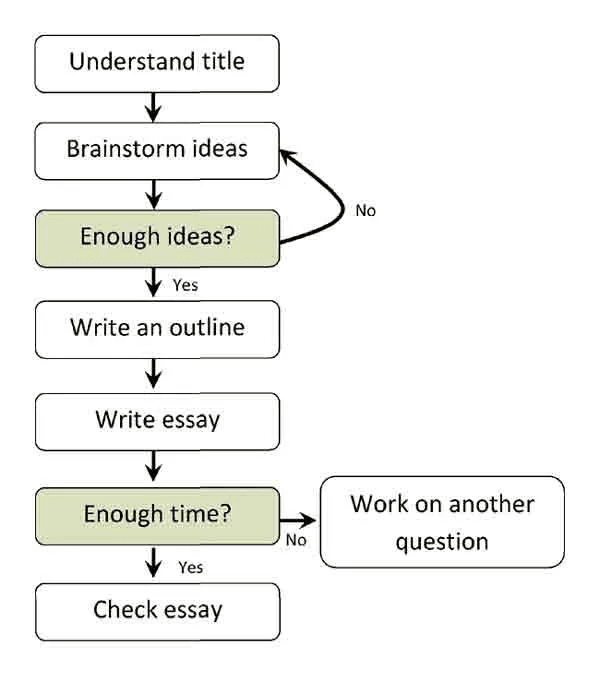 4. Take notes according to your learning style
Basically, there are 3 types of learning styles- visual, auditory, read and write. If you are someone who learns through visual learning then you'll understand things better with the help of visual representation like- pictures, diagrams, tables, graphs, maps, and charts.
You may use different colored pens and underlining methods to highlight any sentence. For writing specific words use symbols or initials.
To take notes for DAT, it is important to do proper division of content into headings, sub-headings, bullets, and horizontal lines.
If you are a visual learner who is preparing for DAT, you would probably create a picture in your mind and recall them while revising. So, take notes following the strategy which works for you.
5. Understand the grading system
In the DAT exam, there is no penalty for guessing wrong, so, when in doubt, don't leave the questions unanswered. The system is to only earn the points not to lose. So, you are not at risk for marking wrong answers.
There are no passing or failing marks on this test, which is scored from 1 to 30. Because the scores are scaled, the average varies by year and test, but a general national average may be calculated as a scaled score of 17, a little over half.
Of course, your score has an impact on your acceptance to dentistry school, and what constitutes a "good" score is determined by the institution's reputation. However, getting into any dentistry school is a huge accomplishment, so stressing about grades isn't a good idea.
6. Do's & Don'ts before the test day
Before the test day, get enough sleep. If your exam is early in the morning, make sure you get the eight hours of sleep you need to prepare for the test of endurance that is the DAT.
This may need your body to adapt to a new sleeping pattern; so, you should begin getting more sleep at least one week before the test by going to bed a little earlier than normal.
On exam day, get up early so you can make it to the testing center on time. You may allot at least 30 minutes before the exam to go through the material to get into "testing mode".
Try to stay fit and healthy by maintaining a proper diet at least prior to one week of the exam. Do not try new food and avoid greasy foods. Because if you fail to appear on the test date without advance notification, your testing fee will be forfeited.
7. Do's and don'ts on the big day
Go through the DAT Examinee Guide multiple times and take notes of the rules of conduct for the exam day.
Two original forms of identification (no duplicates) are required, such as a driver's license and a passport. A photo and signature, are required on the primary ID, whereas only a signature on the secondary ID works. Keep these documents ready and at your hand's distance.
DAT is a lengthy exam and it takes a total of five hours and fifteen minutes. There is a short break of 15 minutes which is optional. It is offered at a certain time, so make sure to plan your time management beforehand.
It is important to stay confident and have faith during the whole time. It is equally difficult s well to hold your concentration for such a long time. The best tip not to cram on exam day is to take as many practice tests as you can to build your endurance for the exam.
Final Thoughts
So you've put in the effort, studied diligently, and passed the DAT: what's next? Now is the time to wait for your results. You will receive unofficial scores after completing the exam at your local Prometric testing center, so there is no need to wait.
Official scores will be available three to four weeks following the exam and will be submitted to the schools of your choice. These are the schools you listed on your DAT application, which you submitted when you registered.
If you do not get your desired score, don't worry! Because you can sit for the test three times at a 90 days interval.
Looking for great resources to help you prepare for DAT? Get started with DATprep today!