Choosing the best DAT prep courses can be difficult sometimes, especially if you just don't know where to turn to. What you need is a review of available services, their prices and quality. Luckily for you here you'll find just that, along with our take on each service.
Using the best DAT prep course for you is crucial in order to make the best out of your time, money and effort. Not to mention that you might need the best preparation possible in order to actually get into dental school.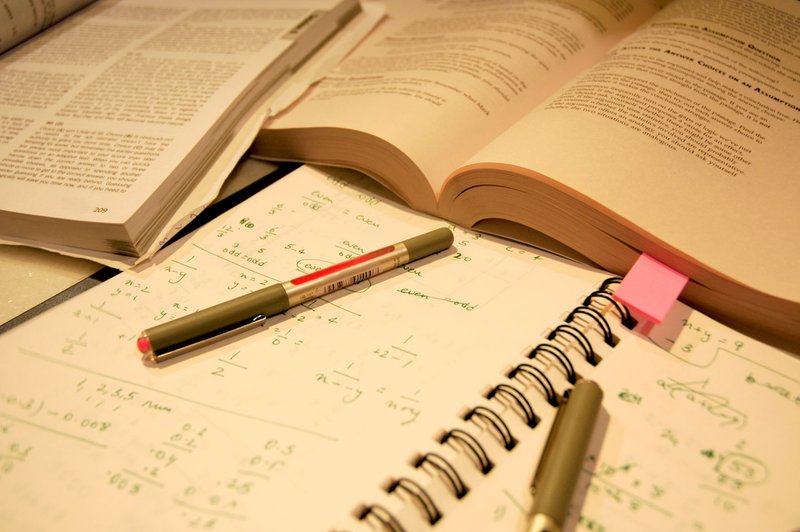 Every company can claim to have the best DAT prep course, but not every one is suited for your needs. In fact, in most cases you'll find that a service only specializes in handling one section or topic of the DAT. Allow us to give you a brief rundown of which services are the best DAT prep courses and what you'll find below.
Without further ado let's begin with our list featuring the strong and weak parts of every service.
The best DAT prep courses available.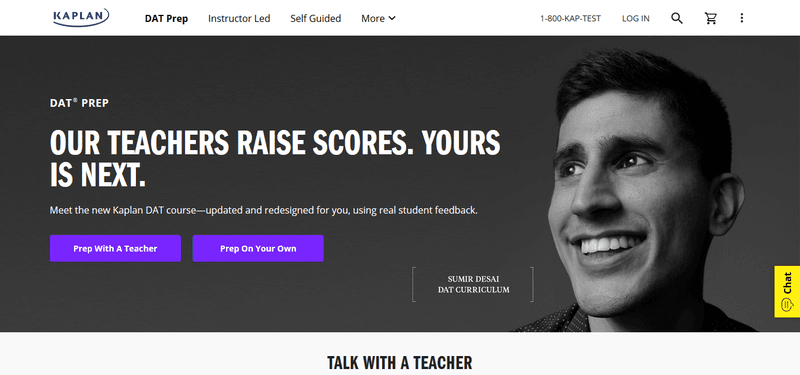 Learning Styles: They do offer a good number of diverse courses; it makes possible to learn about each regardless of your learning type. You can opt in for reviewing the material and working alone, attending classes or using a private tutor.
Comprehensive: Kaplan is regarded as one of the best services to prepare for your DAT for a reason. Their material is simply great and detailed when it comes to what you'll need to get into dental school. All the material is available in different formats, you will also have access to videos, textbooks and more.
Practice questions: One of the best things about Kaplan is that they offer a large number of practice questions. You can see if you're ready to take the DAT, or at least move on from a subject, using these. There's also several mock DAT to let you know just how well prepared you are.
Price: The down side of this service it's its price. Their superior quality comes at the expense of larger prices than with other services. You can check out their prices directly from their website.
Our take: Kaplan takes the number one spot in this list with all their great features. The only downside of this service is their pricing. Otherwise this is the best DAT prep course.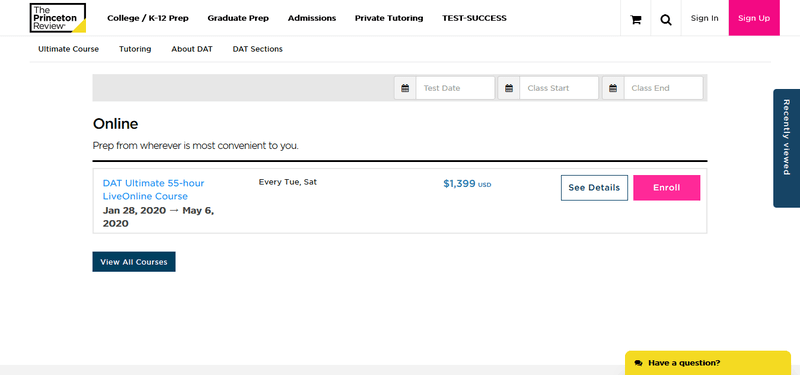 Attention to detail: This service excels for the attention to detail in every explanation. This way you will surely understand every single little concept that you used to struggle with before. You can never be too careful with your study and remember the aim shouldn't be simply to pass the DAT but to actually learn the required knowledge.
Learning styles: Using a variety of courses you have lots of different materials to choose from. You have the freedom to choose which style of learning suits you the best from this service. From working alone to attending classes and using a tutor this service has got you covered.
Comprehensive: You can't get to the top 3 spots on our list of the best DAT prep courses without offering great quality. This is exactly the case for all the explanations given by them. Comprehension of content is one of their top priorities when it comes to their clients. Every single one of the materials this site offers is available in different formats.
Price: High-quality courses such as this one are expensive, this is also true for The Princeton Review. However, remember that you will be acquiring a top-class service to prepare for your DAT.
Our take: The Princeton Review is one of the top courses available and will serve you right. Whether you're a visual learner or otherwise their attention to detail and focus on comprehension is what really sets them apart from other services.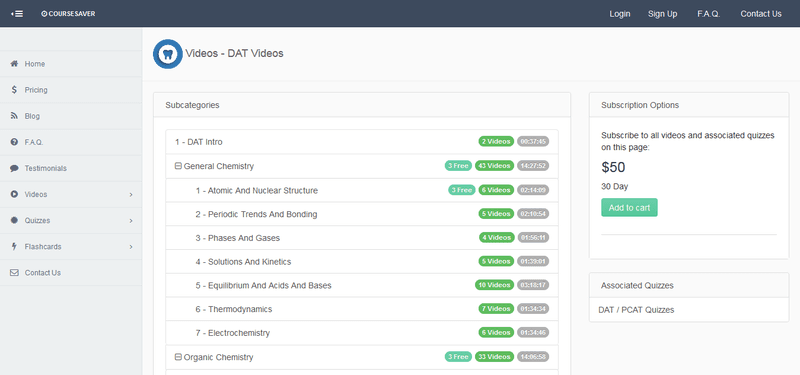 Simplicity: CourseSaver, also known as "Chad's Videos", is one of the easiest to understand sources of material. This is largely due to their effort to put every concept and term in a way that most people would understand. This is just one of the reasons people speak so highly of this service.
Video library: They do have a large video data base, some of them are even free to watch. While most of their videos focus more on chemistry than other subjects. It's also worth noting that they do offer additional resources that can help you out in your future as a dentist.
Affordable: CourseSaver does offer lower prices for their services compared to the first two spots in our list. As if that wasn't enough you can select which courses you want to purchase from them. This is really helpful when it comes to picking the right material from each source.
Not comprehensive: The real issue with CourseSaver is that they don't offer a balance performance in every subject. Their main focus are chemistry videos and they do excel at that. This is done, however, at the expense of subjects present in the DAT such as biology, PAT and others.
Our take: We would recommend to use this service for their chemistry material that is simply the best available. While using other courses to supplement the other areas that will be evaluated in the DAT.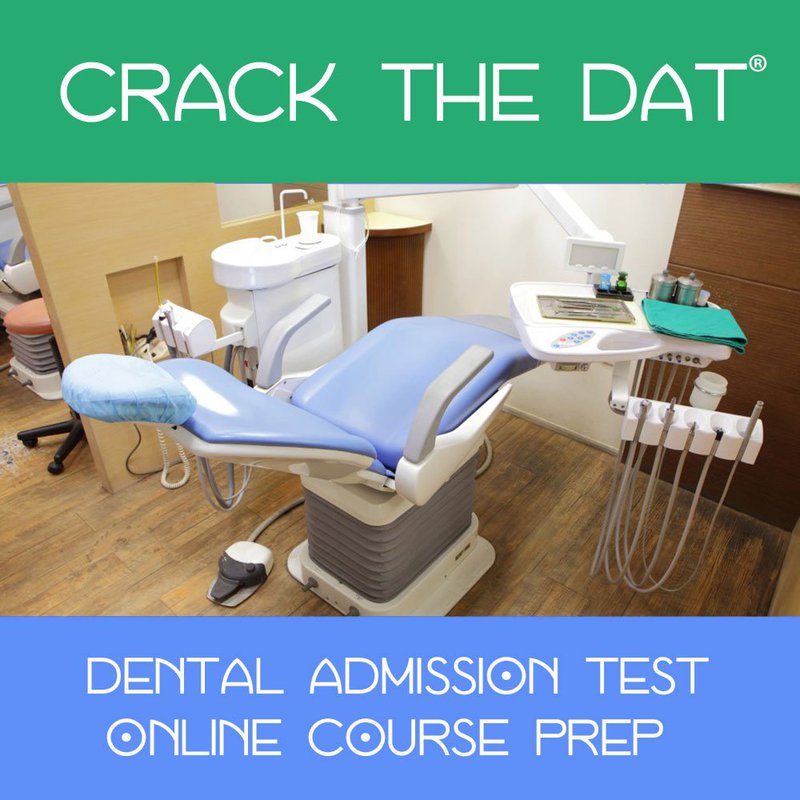 Exam-identical software: This service offers a near-identical exam environment for your DAT preparation. Their strength is without a doubt the level of preparation test that they offer. The actual difficulty of this mock DAT is very similar to that of the actual Dental Admission Test.
Analysis report: DAT Cracker does offer a detailed report of your score with a breakdown of each section. This is a very comprehensive analysis that is guarantee to give you the most accurate score on a practice DAT. It even shows how much time you spent on each question and the amount of times you changed answers.
Detailed explanations: They do offer written and video explanations as preparation for the practice test. These resources are very well-done and do provide useful information for after your practice tests.
Price: The downside of this service it's the price at which they offer their services. If you want the best mock test as preparation for your DAT you need to be willing to pay the price.
Our take: DAT Cracker does offer the best preparation for your DAT in the form of a very comprehensive and detailed practice test. You have the option to study using other sources and then use this one to see how prepared you are for the DAT.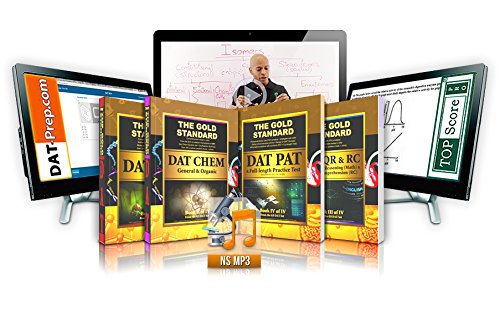 Simplicity: The Gold Standard is regarded as one of the best DAT prep courses. This is largely due to the easiness in which they explain complex concepts that are fundamental to the DAT. Without a doubt they do excel at taking difficult concepts and presenting them in an easy to understand way.
Comprehensive multimedia resources: They do have a long list of detailed material in the form of text, video and mp3 available. These multimedia resources do cover the great majority of the DAT.
Organic Chemistry: One of the biggest issues with this course is the lack of depth and detail in the Organic chemistry section. This section of their course does not include any practice questions, instead they opt to offer online practice questions and additional material.
Price: While this course is very well-made, you will be paying a lot of money for a course that has lacking organic chemistry material. In addition to that you would need to buy the whole package to have access.
Our take: This service works for some while other find it too lacking of material. The main problem is their organic chemistry section. A good idea if you opt-in for this service, would be to supplement the organic chemistry section using material from CourseSaver.
Conclusion of our list with the best DAT prep services.
Most people don't even bother to actually take the time to find the service that is best suited for their DAT preparation. Now you have at your disposal a list with the best DAT prep courses available. You know their strong parts and weak points, this way you can fully prepare for your Dental Admission Test.
We can, however, tell you that a great idea for your preparation would be to actually supplement these courses with the aid of others. For instance, you can use material from CourseSaver along with other services to make the most out of each. Every service in this list can be supplemented with DAT Prep and PATCrusher. These services can work wonders if used alone or alongside the others in this list. All this in hopes of maximizing your DAT score by using the best DAT prep courses available.