Dental Admission Test or DAT preparation can be nerve-racking sometimes. Especially when you have no idea of how to prepare yourself.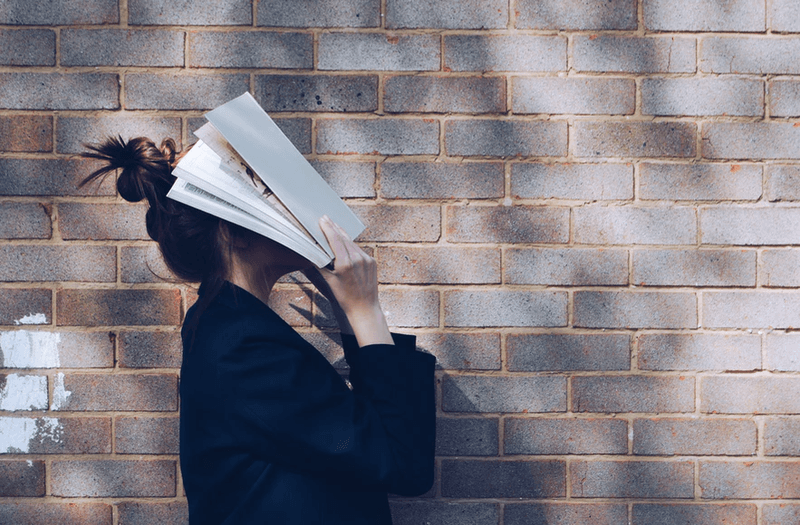 Your DAT exam is knocking at the door, yet you are still putting off your studies. That's not because of your procrastination habit but because you are unsure how to get a hold of it.
DAT exams require time-management and pressure handling skills both before and during exams. The DAT exam is designed to anticipate the success of Predentals in dentistry school since the first year of the students of dentistry can be frantic.
The generic online study plans that you will find on the internet might not help you in this regard. Because everyone has different strengths and weaknesses and you should prepare yourself according to that. Preparation strategies greatly depend on one's learning mechanisms and academic background.
Hence, only you can create your study plans or study strategies for DAT. We can only provide you with tips that will make the journey a cakewalk.
We aim to provide you with some effective study tips for DAT to help you score more on your DAT exams and modify your DAT study plan according to your needs.
Hence, without further ado, let's begin.
TL;DR
Time management is the first step to achieving success in DAT.
Studying on the computer is a necessary habit every Predentals should make.
Analyzing your strengths and weaknesses is an intelligent move.
Don't get overwhelmed with every DAT study material you find on the internet.
Instead of sticking with one subject, keep your study plan diverse.
Practice DAT questions every day.
Finding out your learning mechanism will be more helpful than you could ever imagine.
Giving your body and mind rest is the most essential step to succeed in DAT exams.
Table of Contents
8 Effective Study Tips for DAT That Predentals Should Follow
Effective Study Tips for DAT #1: Set a Schedule
The first thing is to set a schedule and plan what to study and how much time you should put into each subject.
How many hours you should study each day will depend on yourself. But we strongly recommend you to study no less than 6 hours each day. In fact, you should study 8 hours every day.
Try not to take a multi-day break. Even if there's an emergency, try to skim through chapters you are good at. This would at least help you not to digress.
After you come up with a time frame, you should now focus on building a study schedule. When you have planned out your to-do list every day, it is easier to stay more organized and less stressed.
Effective Study Tips for DAT #2: Study on a Computer
Remember studying for SATs? Buying stout books filled with practice questions and practicing them each day?
Well, even if you didn't sit for SATs, you still have to practice questions every day. But not in books. We strongly recommend you to study using computers for DAT.
The DAT is an online exam and is offered through a computer. Therefore, you should make a habit of studying on the computer to get yourself more accustomed to it.
For example, on DAT exams, you will see only one question at a time and click between each question. You will have to use the computer calculator with no shortcut keys.
When you study using a computer, you will get used to this and feel more confident on your exam day.
Effective Study Tips for DAT #3: Find Out Your Strengths and Weaknesses
Your study plan should focus more on weaknesses. For example, if you are very good at general chemistry but struggle with organic chemistry, you should spend more time behind organic chemistry. If you come from a biology background, then you should focus more on the other areas.
Analyzing your strengths and weaknesses and working on them would require less effort and bring more results. This is also helpful to make your study sessions efficient and study smart. You can just skim through subjects you are good at and study those you think you need to work on deeply.
Effective Study Tips for DAT #4: Choose the Right Study Materials
The common mistake many students make is to prep them with every DAT material they come across. You might think this would be helpful, but trust me, this isn't. Instead, it is going to make things more exhausting, complicated, and time-consuming.
You should research and learn about the available resources, find out those that fit your requirements and start with those.
Effective Study Tips for DAT #5: Different Study Topics Each Day
Some students prefer studying one subject at a time. There is no problem with doing that. In fact, if it works for you, you should definitely do that.
However, your memory might slip the information that you are no longer studying. This would lead you to a low score on your practice tests.
We would suggest you keep a variety of subjects in your study routine every day. Studying one subject only can make things tedious. Choosing a variety of subjects can be a little less stressful.
Effective Study Tips for DAT #6: Practice, Practice, and Practice
Practice makes a man perfect, It might sound cliche, but this is true. Especially when it comes to DAT.
Practicing DAT questions every day reduces the chance of making mistakes. Surprisingly, you will notice that most of your learning will come from practicing.
However, practicing is not to score better every day but to leave no room for mistakes. How to do that, you ask? Well, for every mistake you make while practicing questions, figure out why you make a mistake in the first place.
Analyzing your mistakes is a great strategy for learning fast. When you make mistakes, you understand your weak zones. Thus, you get a chance to improve those areas.
The score of your DAT matters only on the exam day. Before that, you should only focus on learning and improving.
Effective Study Tips for DAT #7: Figure Out Your Learning Mechanism
We all have different learning mechanisms. Some of us study better in groups while some of us learn better all by ourselves.
The learning mechanism varies on studying sweet spots, time, learning strategy, and more. The better you comprehend your learning technique and implement it, the more prepared you will be for your exam day.
DAT exams are daunting because you have to be mindful, store a ton of information, and be in your mind. Provide yourself with the best possible atmosphere for studying, and you will be surprised to see your success.
Effective Study Tips for DAT #8: Take Break, Exercise, Meditate, Relax
The most important tip to keep you efficient during the preparation of your DAT exam is to relax.
Don't cut off everything else and just delve into the study. You will be exhausted in no time. Your study plan should consist of yoga, mediation, evening walks, movie nights with friends, social activity, and much more.
Remember, like your body, your brain also needs rest. Since you will be going through a long study session, you can do yoga or stretching exercises. Otherwise, you might develop health issues like back or neck pain. Being physically and mentally sound is very much needed to score better on the DAT exam.
The process is undoubtedly overwhelming. Your body and mind will have to go through so much hard work. Hence, make sure you are being lenient with yourself.
Frequently Asked Questions
Is Preceding Important in DAT?
No. It's not important. But you should master this as well as you can. There will be a lot of tricky questions with traps. Hence read the questions carefully before you anticipate the answer.
How Should I Implement the Process of Elimination?
To trap you, there will be wrong answer choices set with logical twists. You should identify the obvious traps and eliminate them quickly.
What is the DAT mindset?
Succeeding on your DAT greatly depends on your mindset. Have a confident mindset. You might get the feeling that you can't remember anything you have read. After finishing each chapter, don't worry about whether you have learned or not. Focus on the other topic and tackle that.
Should I purchase a DAT preparation tool?
Tools like DATPrep can be a great help on your DAT journey. With thousands of questions, you get more chances to prepare yourself through practicing on the computer. You can view your metrics and measure your DAT success rate.
Sign up today and make your dream of becoming a dentist come true!